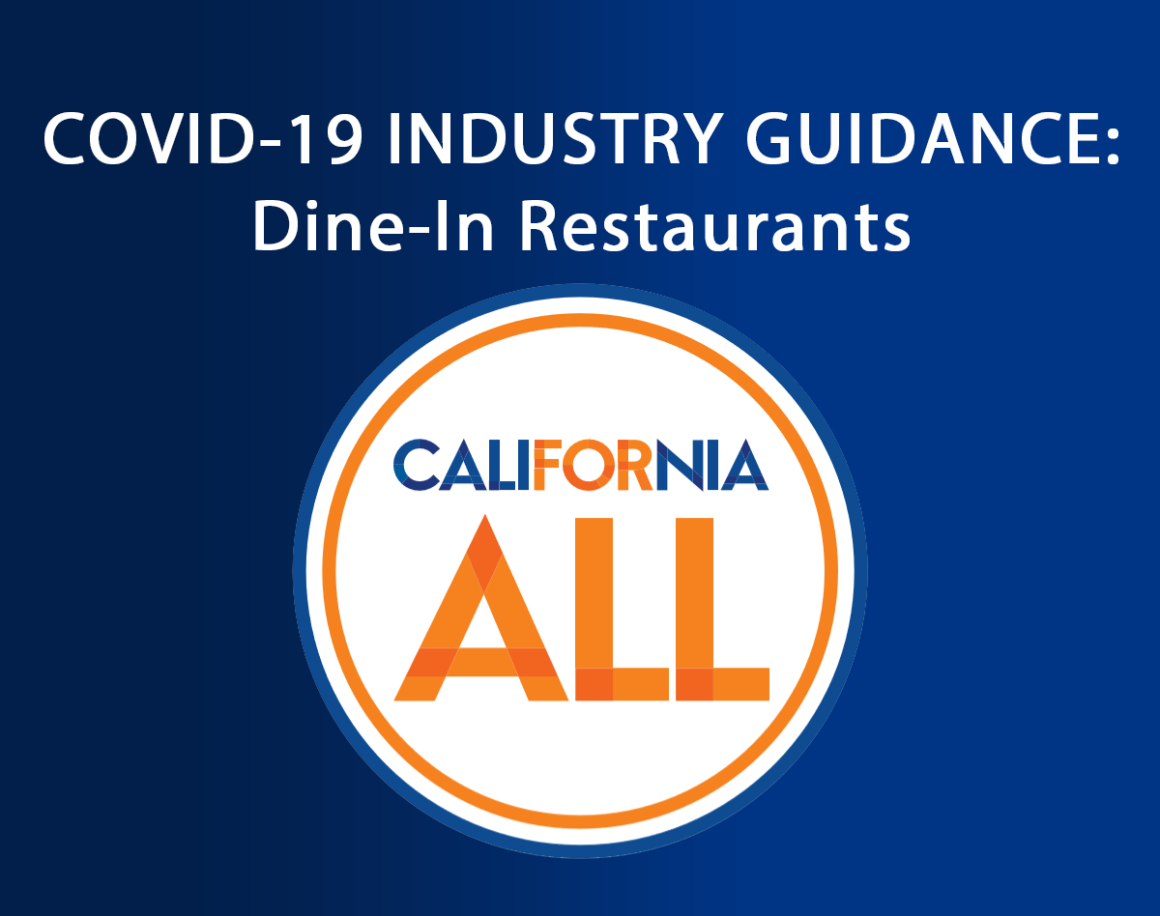 There is a lot of confusion and misinformation related to restaurants opening their dining rooms. Some restaurants have already started taking reservations in anticipation of dining rooms reopening and still others remain closed and hopeful to open soon. Whatever side of the spectrum you and your food business lands on, these developments and upcoming guidelines will impact the reopening of dining rooms, staying open and continuing to flatten the curve of the corona virus.
OSHA and the California Department of Public Health have released restaurant industry guidance as a resource to those businesses preparing for when dining rooms open again.
Some key prevention practices include:
physical distancing to the maximum extent possible,
use of face coverings by employees (where respiratory protection is not required) and customers/clients,
frequent hand-washing and regular cleaning and disinfection, and
training employees on these and other elements of the COVID-19 prevention plan.
In addition, it will be critical to have a in place appropriate processes to identify new cases of illness in workplaces and, when they are identified, to intervene quickly and work with public health authorities to halt the spread of the virus.
JD Food is with you as we learn to navigate steps towards reopening restaurants for more than take-out. Some COVID-19 safety items you might want to consider putting on your next restaurant order delivery:
Gloves: We carry various gloves for food service including: Vinyl and Nitrile Gloves
Facemasks: We carry facemasks and ask about custom printed masks!
Disposable One-Use Menu's: We can help with printing and design.
Banners and A-Frame Signs: Let your customers know you are open and ready to help connect them with great food!
Hand Sanitizers, Soap and Toilet Paper
Takeout Containers and To-Go Cocktail solutions.
Ask your sales rep for more information!
JD Food is ready to help and deliver these essentials as your restaurant is planning for dining rooms to re-open.
Do you need help? Email us hello@jdfood.com
Here are some helpful links and resources:
Link to full pdf from OSHA: Guidance for Dine-In Restaurants
California Department of Public Health