Are you looking to open a food business in 2021? A new restaurant concept? A food truck? A ghost kitchen? Or are you re-opening your food business after being shutdown during the pandemic? This month on the blog we are sharing what are the top 3 reasons to work and develop a relationship with a food distributor. For some of our loyal customers, this might seem like a given, but for many just starting out or re-opening because of covid guidelines it might be a good time to evaluate the way your food business receives food and supplies.
First, before we talk about "Why work with a food distributor?", let's answer the question: what is a food distributor? A food distributor, like JD Food, is a company that provides food and non-food products to restaurants, cafeterias, industrial, retailers, wholesalers, caterers, hospitals, schools, nursing homes, and anywhere food is served away from home.
So, why work with a food distributor?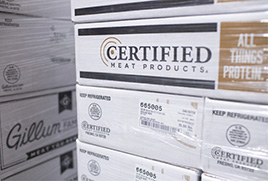 1. Product sourcing and availability
Maybe you're a meat counter looking for high quality meats for your customers. Or a Mexican restaurant looking for the perfect shredded beef for your tacos. Or a Burger joint looking for meaty, juicy burger to feature on the menu. JD Food partners with many different types of restaurant concepts and is a key ingredient in their success. Even throughout the pandemic, during food shortages, we were there for you to stay open and ready to serve.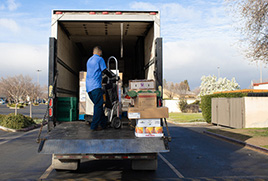 2. Friendly Next Day Delivery via Refrigerated Truck
Who can spend their time running all over town to supermarket or wholesale club only to find they are out of stock on the product you needed! Time is our greatest commodity and everyone only has 24 hours in a day (although in food, we make the most of every hour). Restaurants, meat buyers and chefs tell us all the time that JD Food deliveries are a life-saver. We've saved our customers thousands of hours and dollars. At JD Food, we employ fast and friendly drivers who deliver your order to your kitchen or cooler via hand truck. And our temperature controlled ensure your refrigerated and frozen items will be delivered in that.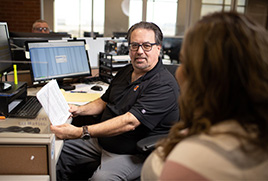 3. Working with a Supplier Partner You Can Trust
Wouldn't it be great to have someone who talked to many other food operators to get innovative ideas about problems your business is facing? Well, our experienced JD Food sales team works with restauranteurs, business owners, food buyers, retailers, wholesalers and meat markets everyday. Our team stays up-to-date on current market conditions always suggesting alternatives. It's like having a food business think-tank at your fingertips!
If you are looking for a supplier partner who can: source great products for your menu, food delivery via refrigerated truck and working with someone you can trust then become a customer today! Head over to jdfood.com and hit become a wholesale customer to get started! Check these three things off your to-do list today and stay focused on making your business successful!