Recently, I was at my local market right before Christmas shopping for those last-minute essentials. Milk…check, Fruit…check, Eggs…what?! One dozen eggs at my local market were $12.49. Sharing my frustration with pricing I started asking around and felt fortunate to have found eggs on the grocery store shelf.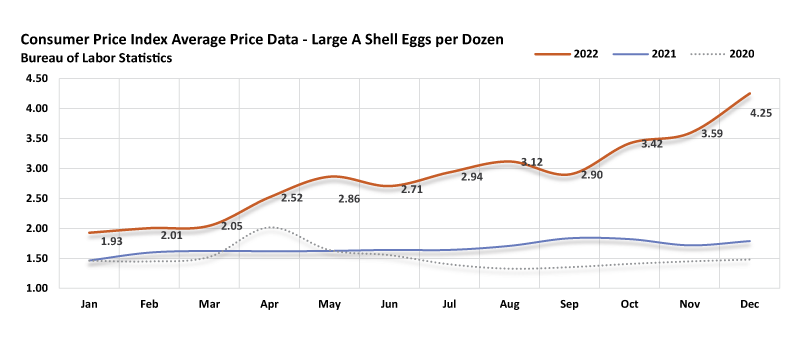 The story behind egg pricing going up really started in November 2018 after the passing of Proposition 12. This proposition required all eggs sold in California to be cage-free by January 2022. According to the Los Angeles Times,
"the cause is an unprecedented outbreak of highly pathogenic avian influenza – commonly known as bird flu – that has killed tens of millions of egg-layers nationwide."
Check out the LA times story HERE
What has contributed to high egg prices?
Bird flu: roughly we've lost 40 million birds nationwide
Cage-Free California demand is exceeding supply.
Other states have joined California in requiring cage-free eggs, thus straining the market.
Outlook for 2023 seems to be we will be sitting with higher prices for a while. Replacing the chickens doesn't happen instantly, so recovery could be months away.
What can you do?
Watch your food cost
Is it time to adjust menu pricing? With no end in sight, as business owners, we must adapt to current market conditions.
Facing reality: Eggs won't likely return to prices pre-Prop 12.
At JD Food, we will continue to get you up-to-the-minute trends on food that affects your bottom line. Your JD Food salesperson has the best information for weekly information on the Egg market. Keep in mind, JD Food also carries:
JDF 16910 – Liquid Whole Eggs with Citric CF, 15 packages of 2 lbs each
As always, your JD Food salesperson can work with you to keep your food costs down without sacrificing quality.