Summer has arrived and for menus, that means lots of fresh produce, grilled foods, and all kinds of flavor! We've compiled a list of the trendiest summer foods for 2020.
Sticky Barbeque Chicken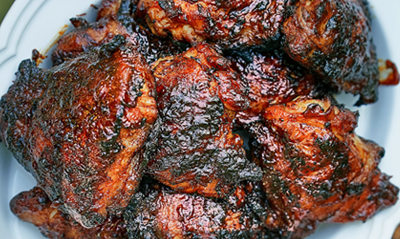 Nothing beats great chicken with phenomenal bbq sauce. We're seeing a trend across many restaurants, offering a take on classic bbq chicken by creating their own sauce that is flavorful, creates an amazing crispy skin, and keeps the chicken moist! What's the big deal with "sticky"? People love the sweet, melt in your mouth flavor of the great sauce. Check out this recipe from Bon Appetit
Santa Maria Tri-Tip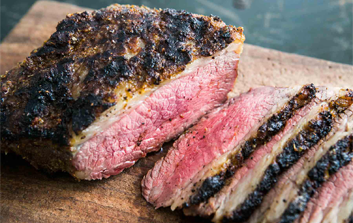 Tri tip is a staple of summer gatherings in California. Diners expect to see it on your menu, and sometimes keeping it simple is all you need. This meat is mouthwatering, packed with flavor all on its own, and can be cooked in large quantities fairly easily. You might be thinking, "this isn't new or trendy" but after not being able to dine out for months customers are looking for classic meals they love. Make sure to include tri tip on your menu with choices like a tri tip salad, sandwich with grilled buns, or even just on its own with fresh veggies and pilaf. If you need a simple recipe, you can't go wrong with this one from Simply Recipes.
Flatbread with Avocado and Scallion Salsa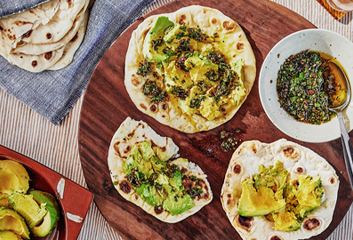 Admittedly, this one is a play off of the ever-trendy "avocado toast" but so much better with a pillowy flatbread! Fresh dough, lots of spices, and tasty avocados are all you need to make this great side dish or appetizer. Bon Appetit has us covered with this recipe.
Mexican Street Corn Salad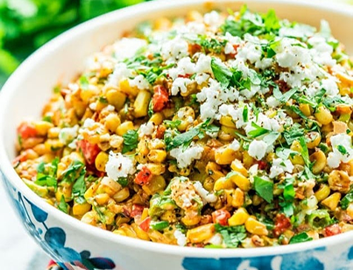 If you haven't had this salad before, you are missing out! It's simple to make and your customers are sure to love it. Fresh corn is in season so this is not only cost-efficient but it'll leave everyone satisfied and sharing with anyone who will listen! Jo Cooks has an amazing recipe
Cheesecake Egg Rolls with Strawberry Sauce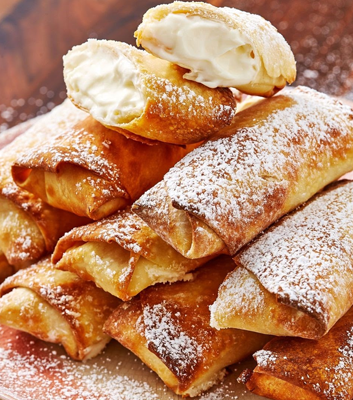 Stay with us here. A couple of years ago we started seeing a trend with all sorts of egg roll ingredients, mainly avocado egg rolls. Now great dessert egg rolls are all the rage. Egg roll wrappers are crispy, and take to flavors really well. These cream cheese egg rolls with a fresh strawberry dipping sauce are just what your dessert menu needs! Check out this recipe from Delish