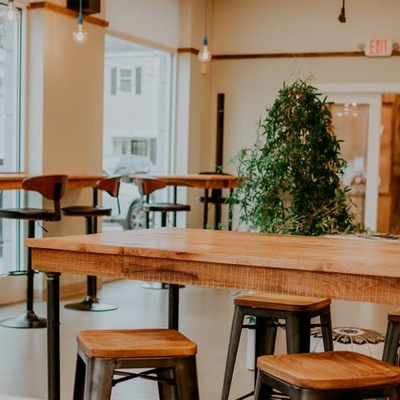 As we know, the restaurant industry is one of the hardest hit during the Coronavirus shutdown of our economy. Closing dining rooms the first time was hard but now with a second closing, it has become even tougher. We have seen our industry rise to challenges, have received a tremendous amount of support from the communities we serve, and although times are still incredibly difficult, together we can survive this second shut down. 
If your restaurant is in need of ideas to keep business moving at this time, here are some tips to consider:
Outdoor Dining
As indoor dining rooms have restrictions on limiting capacity or closed, outdoor dining experiences are becoming popular, despite the triple digit temperatures we experience in the Central Valley. We are seeing innovation in finding outdoor space: from taking over parking lots, sidewalks, and streets. To shield their customers from the afternoon sun, we've seen restaurants rent tents, umbrellas or spend money constructing permanent canopies and outdoor decks. Tables are set up with plenty of room for social distance, while still complying with corona shutdown restrictions.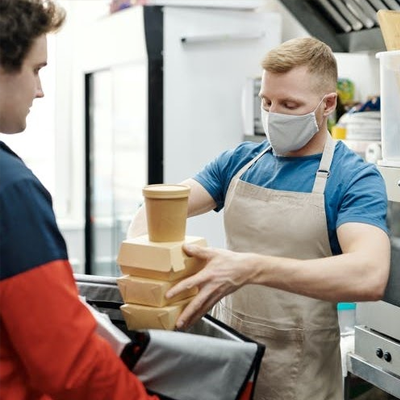 Delivery
Many customers are opting to stay home and if you aren't offering delivery services, now may be the time to do so. Some restaurants have hired or brought back employees to do in-house delivery within a certain radius. Others are switching to Uber Eats, GrubHub, Postmates, etc. Many of these services are currently offering waived or reduced fees for independently-owned businesses.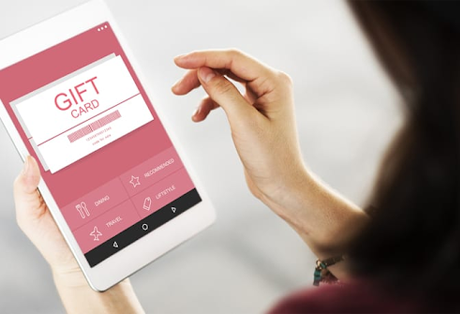 Gift Cards
Our communities love local, small restaurants and want to support you during these difficult times. In addition to ordering food, we are seeing many people buy gift cards to help restaurants with much-needed cash flow. These gift cards can be as high-tech or as simple as you'd like. Here's a great guide to setting up your gift cards.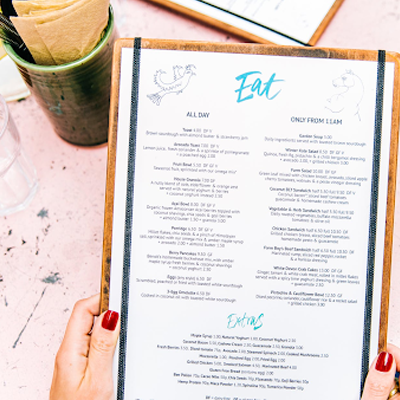 Trimming Menus & Hours
Now is the time to trim down your menu and hours if you haven't already or have room to cut more. Get rid of the items with the smallest margins or the slow movers. Instead, keep what is most popular and choose ingredients that are in-season and more affordable. 
Also, consider cutting your hours to only remain open on the days and times when you are busiest. You'll save more by cutting down hours/days than remaining open for the small amount of business you receive during these least busy times.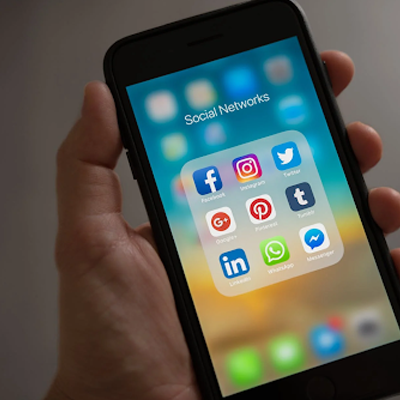 Communicate Regularly
If customers don't know what's happening with your business, they can't support you. Now is the time to communicate often using social media or email lists. Both of these options are free, only costing some time. Not sure what to post? Keep it simple. Share your hours, patio dining options (if you have them), delivery or take-out options, or food specials. You have to remain in front of your customers now more than ever. 
We are experiencing changes daily in our industry and many of us continue to pivot to meet the challenges thrown our way. We at JD Food are still delivering six days per week to help keep all your essential supplies in stock. We have fresh meat & produce, pantry items, canned goods, frozen seafood, paper products, janitorial supplies, and more. We can also help you with signs, apparel, banners, menus, or any of your print needs. We are just a call or email away!