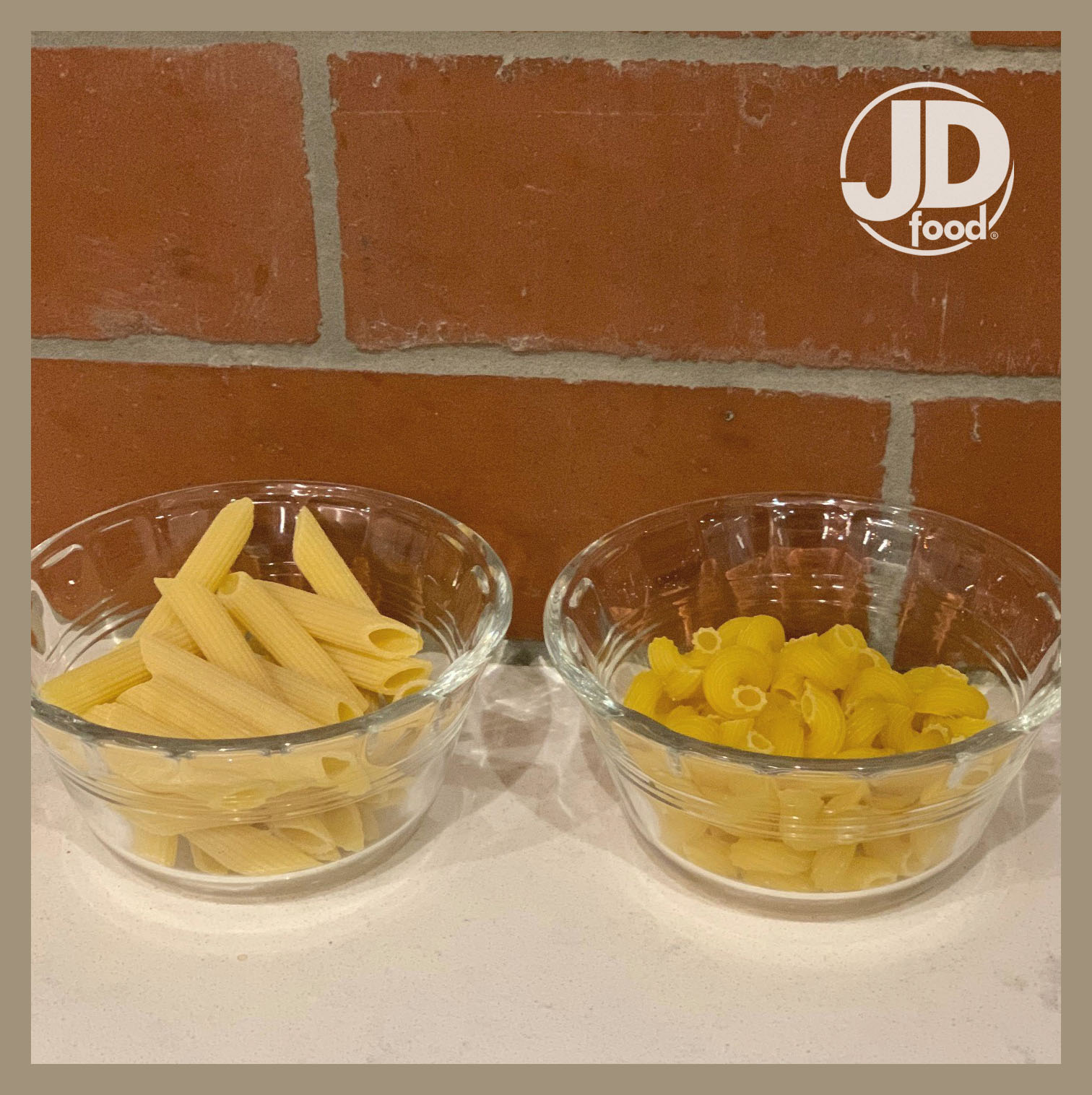 At JD Food we are passionate about fresh, local, honest food! We love food and take every opportunity to learn and share food love!
Fun fact: Did you know that Spaghetto is the singular word for spaghetti?
Representatives from Costa Pasta visited us a few weeks back and wanted to take an opportunity to learn about this carbolicious PASTA!
Costa Pasta has had a long standing tradition of a quality product. In the early 1900's the Costa family immigrated to the United States from Corleone, Sicily. They ended up settling in Los Angeles and opened up a Sicilian Deli in Little Italy that caught the attention of many restaurateurs. The Costa family opened the Costa Macaroni Manufacturing Company in 1923 as a result.
Last month, the west coast sales manager and grandson of the company founders, Stephen Zoccoli came to JD Food to teach us about pasta and how to really establish a great product within the pasta industry. All of Costa Pasta's pasta is made with 100% Enriched Durum Semolina which gives us a product that is more durable and has the golden color we expect in every case. Along with the highest quality of ingredients, they also use a slow drying method to prevent cracking and to give the product maximum strength.
This brand holds true to what we expect in every case of pasta sold. We are proud to partner with Costa Pasta and in every food service application this pasta will deliver on flavor and quality.
Email sales@jdfood.com or call your sales rep today and tell them you want to try Costa Pasta!